Since 2014, the two biggest shopping days for online stores is almost upon us, Black Friday and Cyber Monday. So if you are sitting there with a business, how do you capitalize? Often times, small businesses don't put enough thought into these days until it is too late, leaving them with poor results.

Start planning your sales now so it aligns with your online and in-store (if you have a brick and mortar location) strategy. We compiled a list of ideas and strategies to help make the most of these events!
1. CREATE A SNEAK PEEK!
Giving your audience a taste of whats to come is a smart way to build anticipation towards the big day. This will build hype and conversation around the discounts you are able to offer. An easy way to do this is by creating a video or GIF of the products that you plan to promote during the events. No audio is needed since it is just a teaser but you can have royalty free music to make it more professional.
You can create images in Canva or Photoshop so each of the images follow your brand guidelines and then you can upload to your phone to create an engaging story on Instagram and Facebook. If done right, you will have people responding to the stories and telling their friends creating a buzz around your event!
2. EMAIL MARKETING
Hopefully if you are running a business you have created and maintained a great email list. If you don't, you need to start! An easy way is to contact any client who has bought from you in the past and offer a discount code to sign up. If they have purchased from you recently, the brand will be fresh in their minds making it even easier to gain them as a marketing opportunity. You can start out with MailChimp for a free option to learn how to send mass emails properly and eventually grow into a more automated platform like HubSpot, Campaign Monitor or Infusionsoft.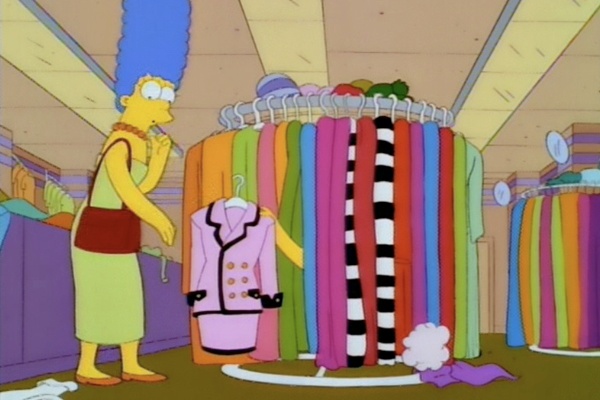 Assuming you have a great list, email your list a week before to tease them about the upcoming sales. Give no details about what will actually be on sale, but what type of discounts to expect. Noting the discount price is very important, but even more important is outlining the time the deal will run for to create scarcity of the deal.
As soon as Black Friday hits, be sure to deliver an email to your list letting them know about the promotions. If you have specific products that you want to promote be sure to have clickable links to that product so you can purchase directly online. Again, be sure to mention how deep the discount is and even highlight this in your email subject line. An example could be, "BLACK FRIDAY IS HERE! 50% off all shoes today only!"
2. OFFER SOMETHING FOR FREE
Often times providing a free gift is enough to push someone over the top into buying from you. It's a fun reward and is an added value that doesn't need to cost you a lot. So how does it work?
You will want to have the gift featured prominently on your homepage banner, Facebook cover and Twitter cover. Set a minimum order amount to receive a free gift to ensure you aren't giving away more than you are giving. "Spend $50 online and receive a free gift!"
If you are using BigCommerce you can do this easily by using Checkout Boost. This allows you to set parameters such as forcing the customer to share their purchase on their social networks in order to receive the product or have post checkout upsell recommendations to motivate more purchases. If you are using Shopify, you can use Free Gifts by Secomapp, they have a 14 day free trial so you can test it out over Black Friday without having to pay.
3. BLACK FRIDAY DOESN'T HAVE TO BE 1 DAY

A common strategy is extending Black Friday to be more than just one day. It used to always be a one day event, but since the rise of Cyber Monday, this has led to extended sales to happen throughout the weekend. By making your sale last the whole weekend you will be able to draw in more customers who are able to shop at their convenience. You can reward your most loyal customers with higher discounts on the actual day of Black Friday without neglecting your other customers who are late to the party.

An example could be if you manage a men's clothing store that on Friday you offer 50% off all items, Saturday and Sunday you do a Buy One Get One 50% off and then come strong again on Monday with a 50% off everything with a free gift.
4. UP YOUR AD BUDGET
Advertising through Facebook, Instagram and Google Ads will be higher than usual because of the competition. This means you need to take the appropriate steps and up your budget so what you are spending doesn't go to waste. I recommend adjusting your ad spend a week in advance, this will give you enough time to optimize and make tweaks leading up to Black Friday.
When doing this, be sure to have Black Friday specific ads to catch people's attention and let them know that the offer is relevant. Focus on your best selling product since you might only get one shot with these ads.
5. INSTALL A CHAT BOT
We recommend HubSpot for this type of tool. In fact, if you qualify, we may be able to install a free chatbot on your site at no cost! Because of all of the promotions you will be running, your website should see a big spike in traffic. Take advantage of this by installing a conversational bot. If done right, this will keep people on your site longer and decrease customer support. You can create a list of FAQ people might have during these high traffic days and leave it to your automated bot to answer them.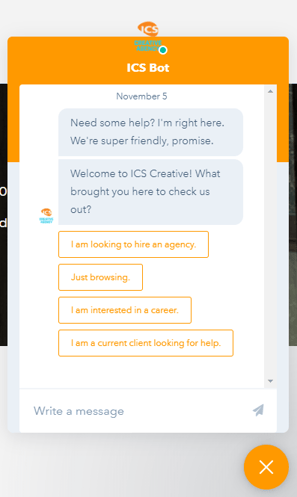 THE TAKEAWAY
A lot of thought and strategy goes into Black Friday, from coming up with the proper promotions and how to execute along the way takes some serious time. Be sure to use all of the tools at your disposal like email marketing, social media and google ads to increase your traffic and get some great returns.
Other Sources:
Controversial Marketing Campaigns - Are They Worth It?
How Google Ads Work And Why You Should Be Using Them