Last week, I hosted a workshop for folks to learn more about what a sincere, and sustainable brand and strategy should look like. At ICS, we work with solopreneurs, startups, small to large companies, non-profits, government and so many others all across North America. We are a full-service agency specializing in helping companies really understand their value proposition and share this with their customers effectively to help grow their business.
Social media is very much about telling a story and educating your buyer. This should be a huge part of your business strategy. It is very important to always respect eyeballs and the ears of your audience and ask yourself if this is helpful to past, current or future clients? Is this piece of information something that other industry leaders would find valuable? That is the ultimate win in building a sincere strategy.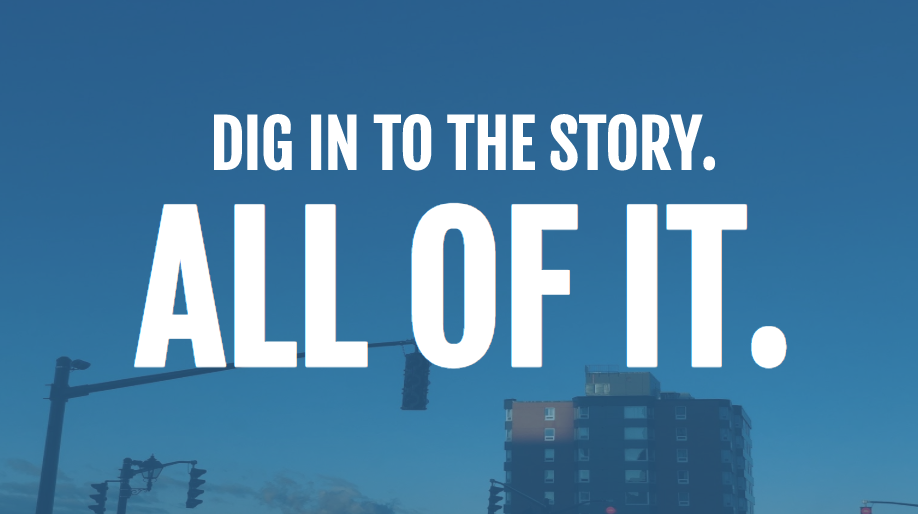 Whether you are looking for more rockstar clients or brand new prospects, you need to be present in every form and format of their journey. Right now we know that most people when making a purchasing decision take 3-5 visits to a website before proceeding to any next steps.
Here's an example. If I wanted to find a new marketing agency and I went to Google and typed Marketing Agency or Marketing Help, a company like ours will pop up in the search results. If I don't know that company, I might check their website and return to working. Maybe I check their Facebook page for reviews and mutual friends so I can ask a friend what they know about the business and any experience they might have had.

There needs to be a reason they would want to build a relationship with you, for the better of their business. From our point of view, you don't need to have the best strategy, but a sincere one.
Working on your next Social Media Campaign?


Want to get the most post engagement possible? Download our 2019 Social Media Playbook now!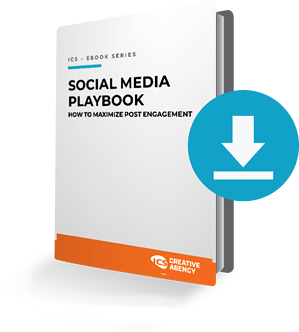 We look at 4 things:
1. Thought Leader Content - What content is relatable to your business in your industry. This is well researched content that you have found and provides value to your audience.
2. Educational Content - Provide value to your audience without asking for anything. This labels you as the expert in your field and when the time comes, you'll be the company that potential buyer reaches out to.
3. Sincere Content - Share as much as you can about your company and what makes your business special. This will show your value proposition, why you're the right choice, what you are offering and how you can offering it.
4. Gold Nuggets - Everything in between the previous three content ideas can be used to give a voice to the brand. This is done by how you react to customers/fans who interact with you online. How you comment, deal with adversary and reward those who need rewarding creates an impact that keeps you in the realm of your customer's world.
At the end of the day, social media and social media campaigns are a method on top of all the moving parts of your business strategy that help tell a very important narrative. When thinking about sales, you should think about content. Sales and content funnels and truly understanding your buyer's navigation will ensure you respect and create stellar content.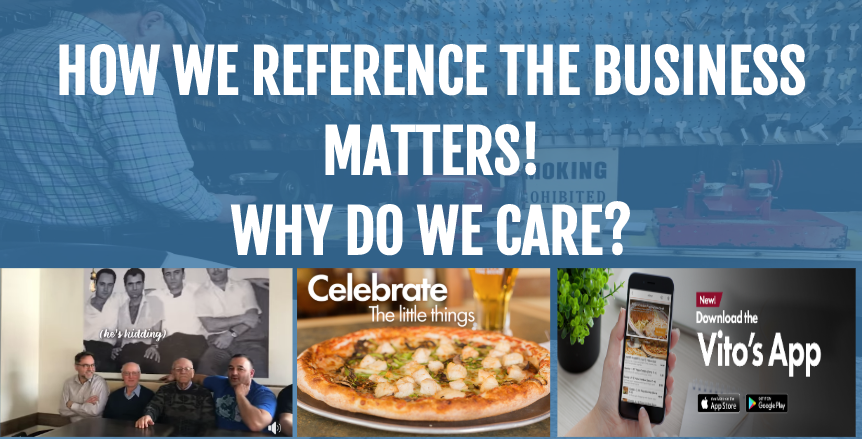 Moving forward, think about your current social media and sales strategy. What does it look like presently? Ideally? What does it look like in the dream future state? Asking these questions and working with people who can help get you there, is really what will make your company a sincerely sustainable business.
People choose what they want to see. For example: I love pizza. I love Dominos and I love Vito's. I don't follow Dominos because I don't feel any real connection or support to their brand. Vito's, even though maybe I haven't bought in a while, I share all their content, they are a part of the community, they have created community super-fans and give back regularly.
When it comes to social media you have be always looking at how people use your channels vs how you think they use them.
Example: Power outages during Hurricane Sandy resulted in the company, Public Service Enterprise Group asking a few of their employees to go to Twitter and help with updates. They became the place to go for anything related to power outages. This resulted in a company pivot. In twenty days fourteen employees sent out over 90,000 tweets and grew their following to over 60,000. PSEG stopped creating content about how to save power and energy and provided updates on Hurricane Sandy only. They still were a power provider and did everything as normal but how they used their channels changed, and so did their sales strategy and sustainability as a company.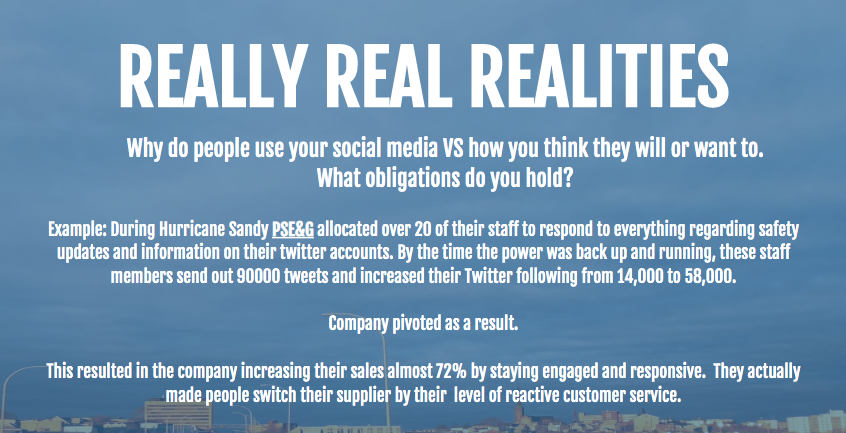 The key is to work smarter and not harder and to just really respect building relationships within your company. If you can stick to that, you got a golden goose that will keep giving.