You got a bad review. So what? You can't control everything and not everyone is going to have a perfect experience no matter how hard you try. What you can control though is your reaction when handling a negative review.
We've always lived in fear of negative reviews but realistically, they are very easy to deal with and can have a positive effect on your business. That's right, bad reviews don't mean bad business despite how wrapped up and consumed you might find yourself over that person telling you that the pizza you sold them was overcooked.
If every business closed after getting a bad review there wouldn't be a shop open in town. 9/10 bad reviews come from a misconception around the expectation and the deliverable combined with that individual having a bad day.

Bad Reviews Can Help Your Business
Weird, right? A few positive things can happen from a negative review. Negative reviews can draw attention to a positive review. In a sea of 5/5's and perfect 10's people look to negative reviews to compare to the good reviews. This puts more eyes on the positive reviews causing you to read through and learn more about the business.
Because you're not hiding any reviews and showing the good and the bad, this also elevates the good reviews because people know that ALL of your reviews are real. If a business has perfect reviews you appear inauthentic. The general consumer is smart and knows that no business is perfect.

Bad Reviews Can Help PurchasING Decisions
When your customer trusts your brand they are more apt to purchase from you. Since one of the biggest challenges of selling a product is expectations, customer reviews can help provide a realistic idea of the product. So why does this relate to negative reviews? One of the main things people write a negative review about is not why the product or service was bad, but why it wasn't what they expected it to be. As a business owner, this allows you to take negative feedback and not only communicate better with future customers but also relate the feedback to other team members to ensure the same mistake doesn't happen again.
EFFECTIVELY DEALING WITH BAD REVIEWS
The most important part is to not panic. After the anger has faded and you're not upset about the review, remember that removing the review is NEVER an option. Keeping negative reviews show you have nothing to hide, so when the bad comes in, be sure you own it. Ignoring it isn't the answer either that's why we recommend to respond to all negative reviews publicly. This allows people to see that you are engaged and care about all reviews, good or bad. People often remember how you handle the negative, so keep it classy and if you need to, invite the customer to talk more offline in a private message, email or phone call after you initially address things.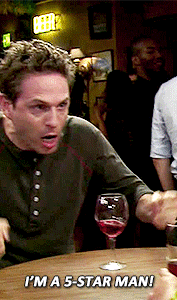 After you have either addressed things publicly or talked to the customer offline, its important to followup and see if the customer is happy and the issue has been resolved. They will appreciate your commitment to providing quality service. At ICS, we love taking advantage of customer surveys, they allow us to find a problem before its made public and address it heads on. Since incorporating this into our business we have seen a huge jump in customer satisfaction.
How To Get More ReviewS
Besides the obvious benefit of positive reviews, there are a lot of other great factors that reviews create for your business. Increased visibility in search engine results, geo location reviews and enhanced search engine optimization are just a few benefits to mention. So how do you get reviews? Start with the obvious and ask for them! If you are aware of a customer who loves you and your product but haven't left a review this becomes an easy ask and in most cases they are thrilled to do it for you.
Here are a few things you can do to make things super easy when asking for a review:
Make your process mobile friendly. The majority of reviews are written from a mobile device so make sure it's easy for them to leave the review or the review might not be as good as you hoped.
Offer incentives for reviews - A coupon or promo code can show your appreciation. Personally, I don't like this option as it takes away from the authenticity of the review and you're essentially buying reviews.
Online reviews should be at the centre of your marketing plan whether it is in social media, Google or on your website. The consumer has more choices than ever so putting the customer first and making sure that they have the best experience possible is a huge must in 2019 and beyond. As you grow your business and serve more people don't hit the panic button. Handle it with class and do what you can to turn this negative into a positive.