Regardless of what type of business you have setting up your Google My Business account should be one of the first things you do. Where
Google My Business (GMB)
is such a critical part of
local business SEO
and search it also acts as a resource to those doing more research on your business. The best part of GMB is that it's free! Here's a quick tutorial of how to set up your account in less than a half hour!
So what's is Google My Business anyway?
Google My Business is an Internet-based service for business owners and operated by Google. The network launched in June 2014[1] as a way of giving business owners more control of what shows in the search results when someone searches a given business name. Google allows business owners to verify their own business data via creating a new profile or claiming an existing auto-generated profile. The Google My Business listing appears in the Google Maps section of Google as well as the "Local Pack" for qualifying search queries. - Wikipedia
Consumers are smarter than ever. No longer are people making purchases without doing their research. Often people know all about your business, products, services and even staff before making contact or entering the location.
STEP 1
Set up a Google account (Gmail or Google Apps for Business).
STEP 2
Go to Google.com/Business. From here you will want to click on Start Now and follow the steps starting with entering your business name. If you start to enter your business name, Google's autocomplete will kick in and suggest businesses that could be yours. If you enter your business name and nothing comes up as a suggestion, great! This means that there isn't a listing already for your business that you would then have to claim.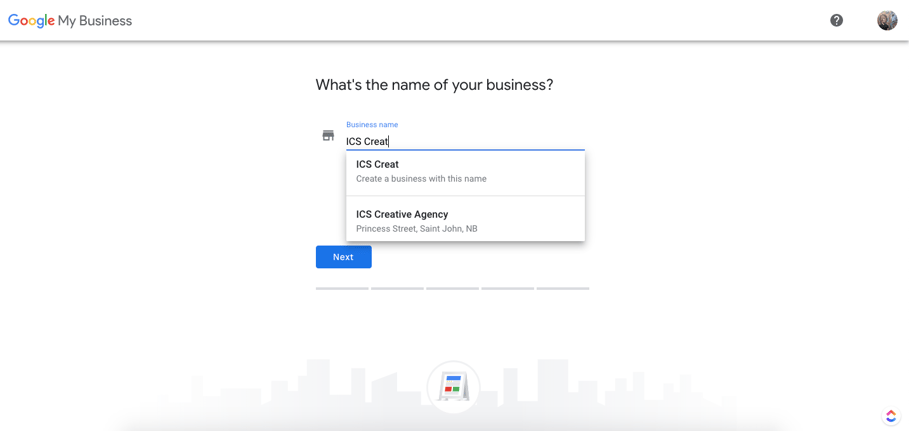 3. Select Location
Selecting a location creates a physical location for the business that people can visit. This is important because your location will show up in Google Maps and Google Search when you select Yes. Assuming you have selected yes, entering your address would be the next step in creating your account.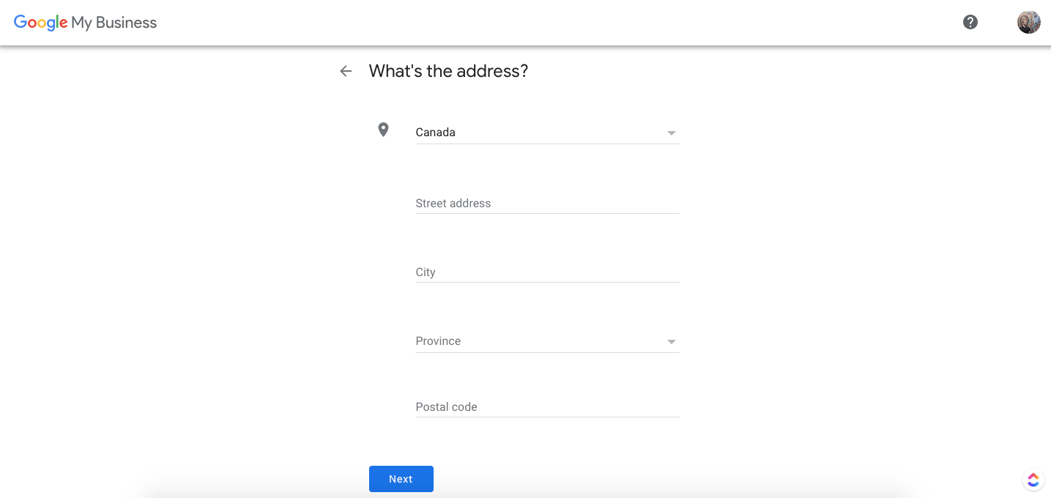 If you can receive customers at your business address, enter your address here, tick the box and click 'Next'.
If you

don't

have any premises where customers can visit you, leave the address field blank, tick the box and then tick the 'Hide my address (it's not a store)' box that appears below.
If you're a business that delivers services directly to your customer you will be asked to select a service area. This is important because this dictates if your business is visible in Google Maps when people search for a service you offer. If you don't have a physical address, that's fine but just be sure to enter one or more cities that you service. You can also do this by postal code or ZIP.
4. CHOOSE A CATEGORY


This is arguably the most important field that you will choose when creating your profile. Which category you choose will be publicly visible on your profile and it will also influence whether you show up in the search results based on what people are looking for. Choose wisely. Even though you can change your category later, you will need to go through the verification process again to confirm things are accurate before making such an important change. There are over 300 categories to choose from so we recommend doing research on what your competition has listed as their category to be sure that you are making the right decision.
5. Contact Number and website URL
These aren't required but definitely recommended. Google My Business provides you with analytics so you can see exactly how many people have viewed your website from the Website button and how many phone calls you've received from the Call button.
Working on your next Social Media Campaign?


Want to get the most post engagement possible? Download our 2019 Social Media Playbook now!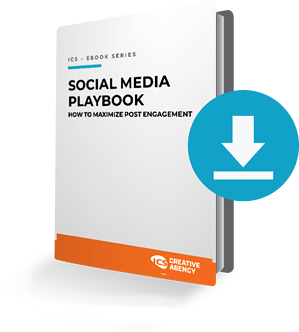 6. Get Verified
To top off the most important step is verifying your listing. Google needs to know you're legitimate and what you are putting on their platform is in fact real. There are three options to do this, some instant, some timely.
Verification by phone. This isn't always an option but when it is, oh man what a win! If you are able to do this you will get an automated phone call to the phone number you've listed on your account. Enter the pin and instant verification.
Verification by email. Again, not everyone has this option but if it is an option available, take it! When you select this you'll receive an email by Google with a verification code that you will need to enter to become verified. Like the phone option, when entered this will be instant. Keep in mind that you will need to have access to the email account you have listed on the Google My Business profile.
Verification by postcard. This option is always available to all businesses and the most popular. When selected you will receive a postcard to the address you have listed on your GMB profile. On it will be a code that you will need to go and enter on your profile. This generally takes two weeks to receive. If it's longer than that you can go to your account and request another postcard to be sent.
7. Fill out your account!
Now that your account is verified it's time to complete your account so you can get the most out of your profile. When you login to your account you'll be able to do the following:
Create a unique business description
Create posts that are visible for up to 30 days on your profile.
Add photos and videos.
Add services or menus.
Manage reviews.
Review GMB insights and analytics to learn what your customers are doing.
Create Q&A to learn more about your customers.
Add a "book appointment" link.