When it comes to marketing, Atlantic Canada is far behind. That's my opinion, but the data supports this claim.
Atlantic Canada has so much to offer its residents, whether it's our world-class views from the Bay of Fundy, unique cuisine, one of the most affordable housing markets in the country or some of the friendliest people you'll ever meet.
Despite all of this, Atlantic Canada can sometimes be the last out of the gate. Some examples include adoption of technology services like Uber or Skip The Dishes global restaurant chains like Denny's and although professional sports teams are prominent in Canada, they aren't in Atlantic Canada.

Unfortunately another area that Atlantic Canada falls behind that may not be as noticed by the general public is marketing and advertising. More specifically, Inbound Marketing. Let me explain with a true story.
Last year, I went to INBOUND. For those who don't know, INBOUND is an annual event put on by marketing automation leaders, HubSpot held in Boston, Massachusetts. With over 20,000 attendees ranging from business owners to marketers and sales professionals, it was an eye opening experience.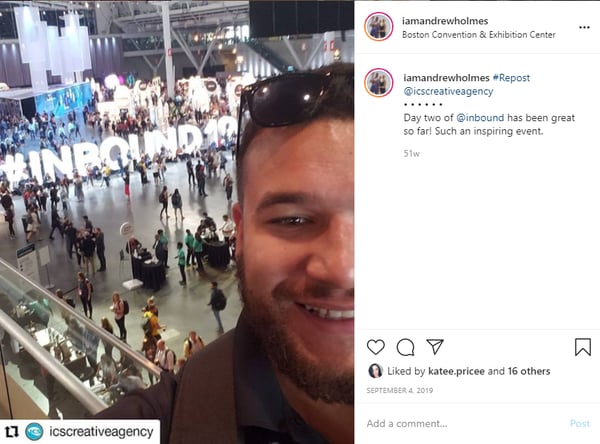 Through multiple conversations with like-minded individuals and HubSpot's employees and representatives, I learned that the United States, in particular, were early adopters in Inbound Marketing. At the same time, it was very clear that Canada, specifically Atlantic Canada, was far behind with these methodologies.

**WORTH NOTING** This year INBOUND is completely free and is all available digitally. With speakers like John Legend, Bob Iger (Walt Disney Company) and Sandy Carter (Amazon Web Services) you don''t want to miss out on this type of value. Register at INBOUND.com

In my everyday role at ICS, I mention terms like "Inbound Marketing", "Content Marketing", "E-Commerce" and "Search Engine Optimization", Nine times out of ten, I need to follow up these terms with a definition. This holds true when speaking with small business owners, as well as CEOs of large organizations in Canada. In comparison, when I am speaking with someone in the United States, the education aspect of explaining our services is sometimes non-existent since these are everyday common terms across the border. The sad truth is Canada just simply hasn't been exposed to these tools and strategies the same way the rest of the world has.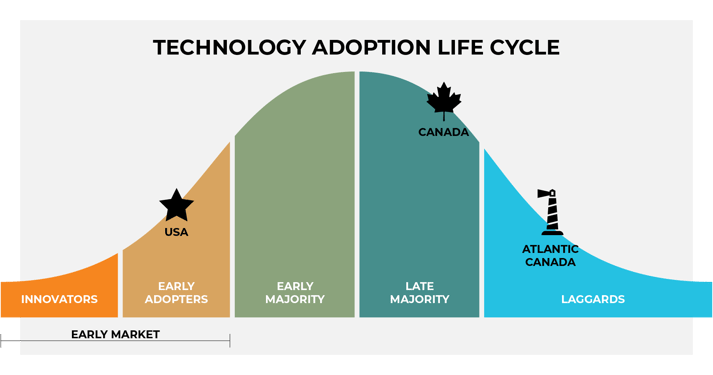 Personally, I am of the opinion that Atlantic Canada is behind on digital marketing. Let's test this theory. If you work in Atlantic Canada complete this seven-question quiz to see if your business is taking advantage of Inbound Marketing.

How did you make out? Often companies are starting to do aspects of Inbound Marketing but on a very low level. Here are some interesting stats to support the importance of Inbound Marketing:
You might be reading this thinking you don't need to adjust. You've been in business for years without this form of marketing and are doing just fine. Well, that might be true, but people's buying habits are changing and will continue to do so. Buyers are smarter than ever and they have access to more information than ever when making a purchase. Why? You guessed it: the internet. 50% to 90% of each buyer's journey is completed before the buyer even has to interact with a sales rep. (Source)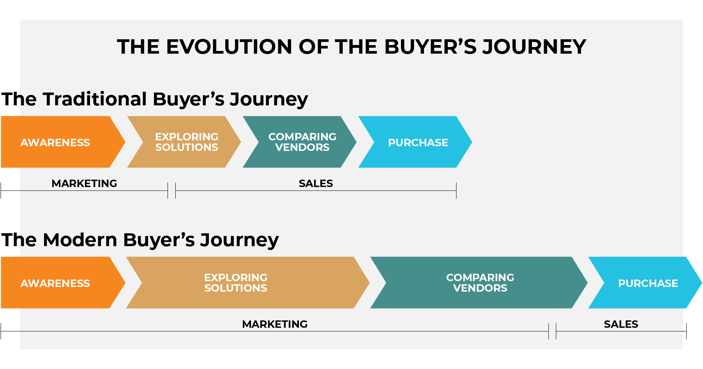 Just like Uber and Skip the Dishes, Inbound Marketing will get to Atlantic Canada sooner rather than later. The question is: will you be ahead of the curve or behind it?