Get your bookmarks ready!
Ever find yourself constantly Googling "What size is a Facebook cover photo?"
or "What size is a Instagram Profile?"
Whether it's a new product release, quick news update or your favorite meme of grumpy cat conveying your message properly though social media imagery is at the forefront of importance.
We thought it would be easy to have them all outlined for you in one handy blog post! We are just going to focus on the main social media networks but if you feel we missed one, let us know and we will add it to the post.
Let's get started to help you keep your branding on point!
FACEBOOK
Facebook Business Profile Page Picture - 180 x 180 pixels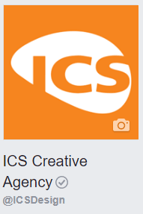 For the last year Facebook moved the profile picture to be featured on the left hand side of the screen. This increases visibility and differentiates a business page from a personal page.

Things to note: Your image must be at least 180 x 180 pixels but can be more. On desktop the image will show as 170 x 170 pixels and 128 x 128 on smartphones. If your picture is larger than 180 x 180 the image will be cropped to fit the space based on your dimensions so be sure to keep things square.
Facebook Cover Photo - 1920 x 1080 pixels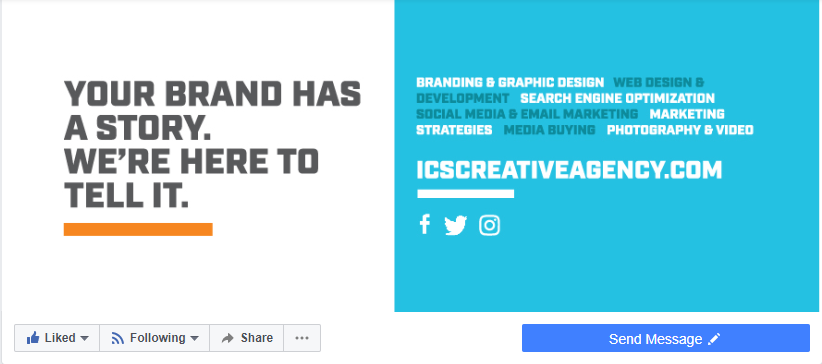 Your Facebook cover photo is your main call to action when you first land on your page. Use your creativity to stand out from the crowd but remember to follow the guidelines.
Things to note: Anything less than 820 x 312 pixels will be stretched to fit the space. The minimum size to be uploaded us 400 x 150 pixels. The cover photo does not feature well on smartphones and the image will be partially covered. If you have text that is important to be visible on your smart photo ensure the text is centered in the graphic. It's recommended if there is text or a logo in the graphic that you save and upload the image as a PNG file.
Instagram
If you're one of the 600 million people on Instagram and want to have a tight gram game, pay attention to best practices.
Profile Picture - 110 x 110 pixels.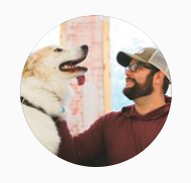 Instagram Stories 1080 x 1920 pixels
Acting as your biggest call to action on Instagram next to live stories, Instagram stories allow for both video and photo options to publish. While its meant to be done in real time, Instagram does allow for you to upload your own content.
Things to note: Instagram scales your images down to 612 x 612 pixels and appear in the feed as 510 x 510 pixels. The recommended resolution is 1080 x 1920 pixels and the max upload is 4GB.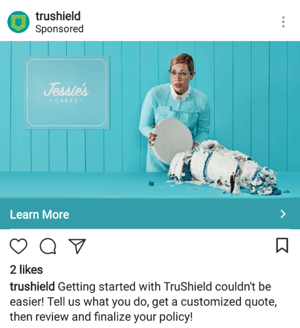 Instagram Ads - There are now 3 main sizes of for Instagram image Ads. The obvious benefit of using Instagram Ads is that it takes up the majority of the users screen with your ad so its impossible to ignore.
Landscape Image Ads - 1200 x 628 pixels
These are wider ads and don't take up as much of the screen space. These are ideal for advertisers trying to showcase the entire image and the content associated with it in the write up without the user having to scroll. (My personal favorite.)
Things to note: All images used should be in PNG or JPG format. The max file upload size is 30 MB.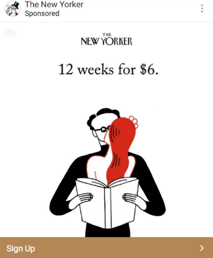 Instagram Square Image Ads - 1080 x 1080 pixels
Similar to landscape, the image size focuses on width but takes up more of the users screen. These image are generally used for portrait styled image ads.

Things to note: Be aware of the cropping Instagram can do to your image, if you have text on the iamge make sure that you don't lose the text to cropping. Best practice is always to let the copy do the advertising for you.
Instagram Vertical Image Ads - 600 x 750 pixels
Easily the most popular photo size is the vertical image. Why? Because generally when people take a photo they are doing so vertically. This means what you use as an ad picture is what is scene with no cropping or manipulation.
TWITTER
Twitter is in scramble mode but they still have a massive active user base of over 330 million and 500 million tweets sent per day.

Profile Image: 400 x 400 (Grey circle in the picture to the left)
Your profile image is the most important image you will upload to Twitter. It represents your brand over the platform and is found not only on your profile page but in the Twitter stream.
Header Photo: 1,500 x 500 (Orange rectangle in the picture to the left)
Similar to Facebook, this streams across the top of your profile and is a spot to be creative and show a side of your brand that your profile image cannot represent. Ensure to upload a high resolution graphic in this space as its the first thing your profile visitors will so make it good!
LINKEDIN
The largest professional network in the world with over 400 million registered users this is a great network to build customers through your company page.
Profile Image: 300 x 300
This is the image of your company when searched as well as when you land on the company page. There should be no mistake that it is your company so a logo is recommended.
Company Cover Image: 1540 x 768
This is a newer addition to LinkedIN business pages (2017) by providing a very prominent and eye catching image. This is your opportunity to turn a lead to a customer through an eye catching and engaging image.
Things to note: Each platform is constantly changing and evolving and so will this blog post. We will keep this as up to date as possible.
Other resources: