If you're a business owner looking to establish your presence in the digital landscape, a good place to start would be your website. Your website should have an aesthetically pleasing, and responsive design to attract an audience and give them an effective and authentic customer journey. A strong focus on good website design enables you to convert clients without any manual interference from your company — if you build it, they will come.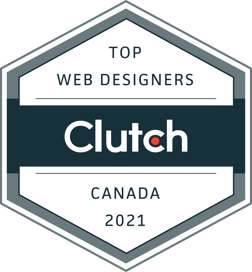 ICS Creative Agency has been providing clients with professional digital marketing solutions, including web design to ensure their success grows in the long term. We're a results-driven company that's focused on helping you achieve your goals and beyond. Over the last 11 years we have helped create and manage over 1,000 websites and that number continues to grow each month.
But today, we would like to announce that thanks to our hard work and the encouraging support from our clients, our company has made Clutch's list of top web design agencies in Canada! We're also featured as a top agency in a company listing resource called The Manifest.
"We are thrilled to have been chosen as leaders in Marketing and Website Development in Canada by Clutch! We are proud New Brunswicker's and today we are honored to be able to represent our province on the national stage."
- Zack Spear, CEO & Co-Owner.
Our efforts to provide excellent web development and design services resulted in a perfect 5-star rating courtesy of one of our esteemed clients! This is what they said about our work: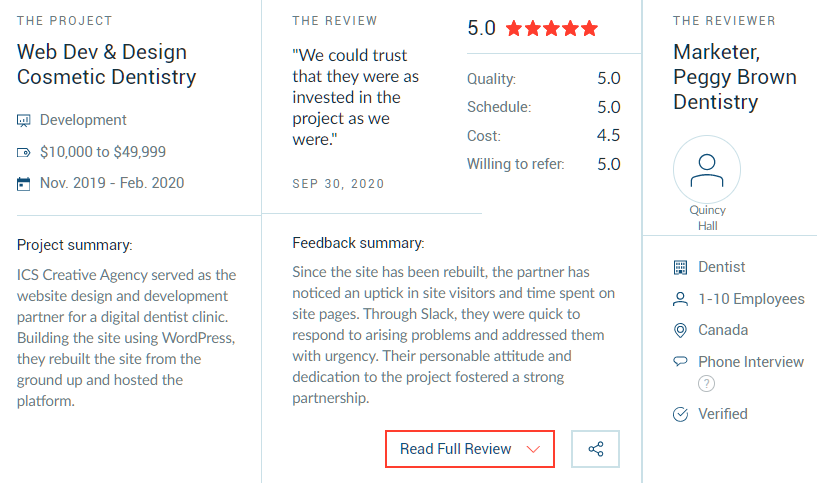 Make your way to our Clutch profile to read the rest of this review! If you want our expertise on your next project, contact us today!