Customer service has always been about giving and receiving love with your customers. But in 2018, customers need even more to stay loyal. Every company is now facing an increasingly competitive global marketplace.
While the average small business had 2 to 10 local competitors 40 years ago, today they have thousands of competitors online and around the world. This isn't a bad thing - but it means your customer service game must be on point.
Just one bad impression can lose a customer forever. Service has become part of a larger picture called the customer journey: a rich experience each person has with your business over the course of their lifetime. Good customer journeys are great for business.
Let's dig deeper into the reasons why top-notch customer service is so critical in today's business landscape.
It's An Indicator of your ethics and values
People strongly prefer buying from brands that seem aligned with their personal values - especially millennials, who place high importance on corporate social responsibility. Fully 87% of consumers will buy from a company that advocates for causes they care about, and 76% would outright refuse to buy from a company that seems unethical to them.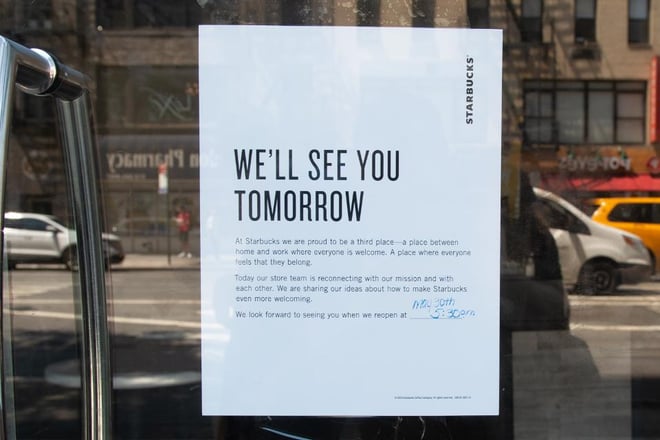 Your customer service habits are one of the first things people notice about your company's overall values. If something about your service seems unfair, discriminatory, or just frustrating, people will leave in droves.
Starbucks, a company with a stellar history of customer service, learned this the hard way earlier this year. One of their store managers called the police on a man who was waiting for friends to arrive, accusing him of loitering. The man, who is black, pointed out that he seemed to be getting different treatment from other white patrons around him.
The incident lit a fire on social media and was a PR disaster for Starbucks. It touched off a nationwide debate about retail racism. To emphasize Starbucks' company-wide dedication to great customer service, they closed 8,000 stores for racial bias training to provide better customer experiences.
This serves as a customer service case study for companies around the world. Starbucks reacted quickly at the corporate level by retraining their employees, but the damage was already done. Many customers will never forgive them.
Amazon and apple set a new standard
Customer service in 2018 is also strongly impacted by a higher level of expectation set by retail behemoths like Amazon and Apple. Companies like these have reshaped the desires of consumers around the world.
Apple put world-class technology in the hands of billions of people, and Amazon taught them to demand any product on their doorstep within hours. Around the globe, small business owners have been left scratching their heads and thinking: How can we compete with this?
The answer: customer service. People still value local, old-fashioned, small businesses, as long as they seem worthy of fandom. In fact, people often prefer them over big box stores and major franchises.
Look at Newton, Mass., where ice cream franchise Cold Stone Creamery announced the opening of a new store within feet of a local shop called J.P. Licks. Local people started a word-of-mouth and social media campaign to celebrate their hometown favorite. J.P. Licks continued to flourish, and Cold Stone Creamery ended up closing its Newton location.
Customers are feeling Cynical
Another reason customer service is so important today is that customers generally don't feel positive about the service they receive. Just 49% of U.S. consumers think today's companies provide good customer service - meaning if you're excellent, you really stand out.
People spend about 16% more money with companies that offer a better customer service experience than the competition, and they're far more likely to become loyal buyers. Great customer service builds an emotional connection with customers, who often feel that they're trudging through other unpleasant experiences.
Interestingly, one study found that "helpful and friendly employees" were the #1 buying factor for 70% of buyers, ranking above factors like speed, convenience, and cool technology. There's nothing more powerful than a friendly face or voice.
Social Media Is Sparking EVEN FASTER RESPONSES
Here's another thing to keep in mind: Social media like Facebook, Twitter, Instagram, and Snapchat are changing how people are interacting with companies. By typing a few words into a screen, customers are now receiving customer service responses within moments.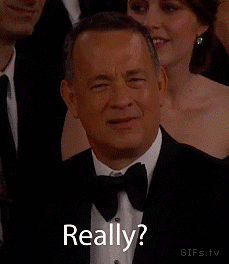 Facebook, for example, ranks companies' response times for the world to see, by assigning a status like "Usually responds within a few hours." They even have a coveted "Very responsive" badge for companies that respond within 15 minutes 90% of the time. But if you rarely respond to inquiries, you'll be slapped with a label like "Not very responsive."
Maybe it's time to reconsider whether your company is truly providing excellent customer service in today's fast-evolving marketplace. Ask questions like:
Are our company values apparent in our customer service interactions?

Do we seem ethical to new customers?

How is our customer service better than our competitors?

How fast are we responding to customer service inquiries?

Are our competitors responding faster and more helpfully on social media?
To maintain a close bond with your customers, these are crucial questions to consider in 2018 and beyond.
THE TAKEAWAY
Today, customer service requires a fresh blend of strategies: honouring the customer journey, showing ethical behaviour, being part of the social media conversation, and meeting very high expectations for service and response time. It might seem unfair, but you're being judged against companies like Amazon and Apple, which have world-class customer service. Take service seriously, and you'll outshine even the biggest stars.