I have helped a lot of businesses with their SEO over the last 10 years and there is most often a misunderstanding around sitemaps.
If you're reading this and saying to yourself, "I don't even know what the hell a sitemap is." It might be a good idea to keep reading because there's real value in this blog post.
What You'll Learn.
Why a sitemap is important and the types of sitemaps
How to make a sitemap
How to index a sitemap
Regardless of where you are located or what type of business you're in, a sitemap is the roadmap to your online success.
WHY ARE SITEMAPS SO IMPORTANT?
So, it's simple. Sitemaps are created to give your website structure. This is structure not only for the visitor browsing your page but also for search engines. There are two different types of sitemaps, HTML and XML.

HTML - These sitemaps are specific for users to easily find what they are looking for on your website. You've probably seen these on some websites, they can be found in the footer usually but a lot of businesses keep the links hidden or don't have one at all.
Here's an example: http://pages.ebay.ca/sitemap.html
XML - This is the blueprint of your website strictly for search engines. This blueprint is submitted to the search engine so they can easily look around and find the pages of your site you want to be found for. These are generally not seen by the visitor and is accessed by going to a direct URL hidden from the page of your site.
Here's an example: https://icscreativeagency.com/sitemap.xml
HOW TO MAKE A SITEMAP
You can definitely make your own sitemap. There are free automatic sitemap generators out there that can do them for you but doesn't always mean they are the best they could be. SEO is a complex beast, and where sitemaps are the most important piece of an SEO strategy you want to make sure you engage with someone who knows their stuff or really do their homework.
If you're looking for a visual sitemap, you know, something pretty and easy to understand there are tons of great YouTube videos out there walking you through the process.
HOW TO INDEX A SITEMAP

A sitemap is not automatically indexed by Google nor does submitting it guarentee you will have your sitemap indexed. Google indexes pages because they were able to find them organically and crawl the site easily and they consider the sitemap to be good enough quality to index in their superior search engine.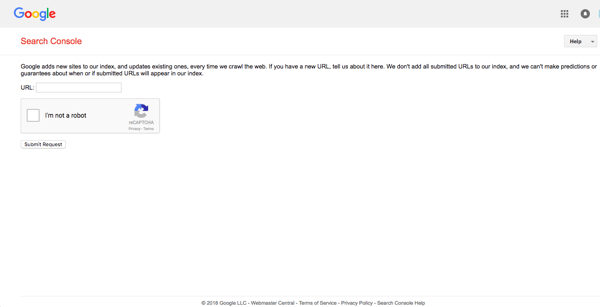 Although it doesn't guarentee it, submitting your sitemap to Google needs to happen. Giving Google a tap on the shoulder "Hey! I have a new sitemap, come look at me!" can definitely help speed up the process.
How do you index a sitemap with Google?
It's easy, just go to https://www.google.com/webmasters/tools/submit-url?pli=1
THE TAKEAWAY
Sitemaps have great value. They can be done by yourself easily but if you want the best results work with an expert or do your homework beyond this blog post. You don't have to index your sitemap but it's recommended if you want to get indexed faster!
FREE STUFF - 6 REASONS WHY YOU NEED SEO NOW.