Ask yourself this... how much are you spending online every year? Statista says the average consumer spends $1,800 per year through e-commerce, and that number has only gone up and will continue to grow.
Businesses are no longer dismissing the idea of selling online, they're beginning to embrace it. You may think that at a local level your business can only be so big, but when you start thinking globally, the opportunities are endless.
Selling online makes this a possibility, but where do you start? Is this a website design refresh to add e-commerce to your site, or are you creating a custom website design for the first time? Most of us are familiar with the popular platforms available, Shopify, BigCommerce, Woo-Commerce but how can you distinguish the right choice for you and more importantly, what features you need to have for your online presence?
six features every e-commerce platform should have.

Robust Reporting
When thinking about a website marketing strategy you need to know what's going on with your store. This means reporting should be at the top of your requirements when choosing a platform. Getting insight on sales, top performing items and customers will allow you to make smart decisions around what type of promotions to make, products to house and more.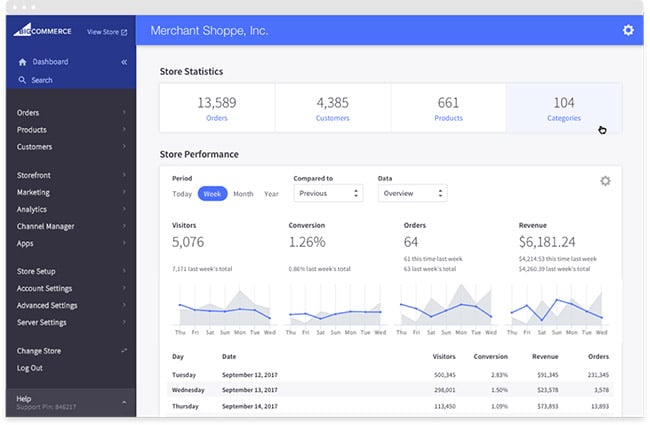 If your platform has the ability to sync to an external accounting software like Xero, Quickbooks Online and Freshbooks then even better, just be aware these often take an integration partner unless there is a native app.
User Generated Reviews
We know that people buy based off of trust. Knowing someone has purchased your product and had a good experience instills trust and moves people through the buying process. Whatever e-commerce platform you decide to use, make sure that there is an option for people to leave reviews that can be shown on your site.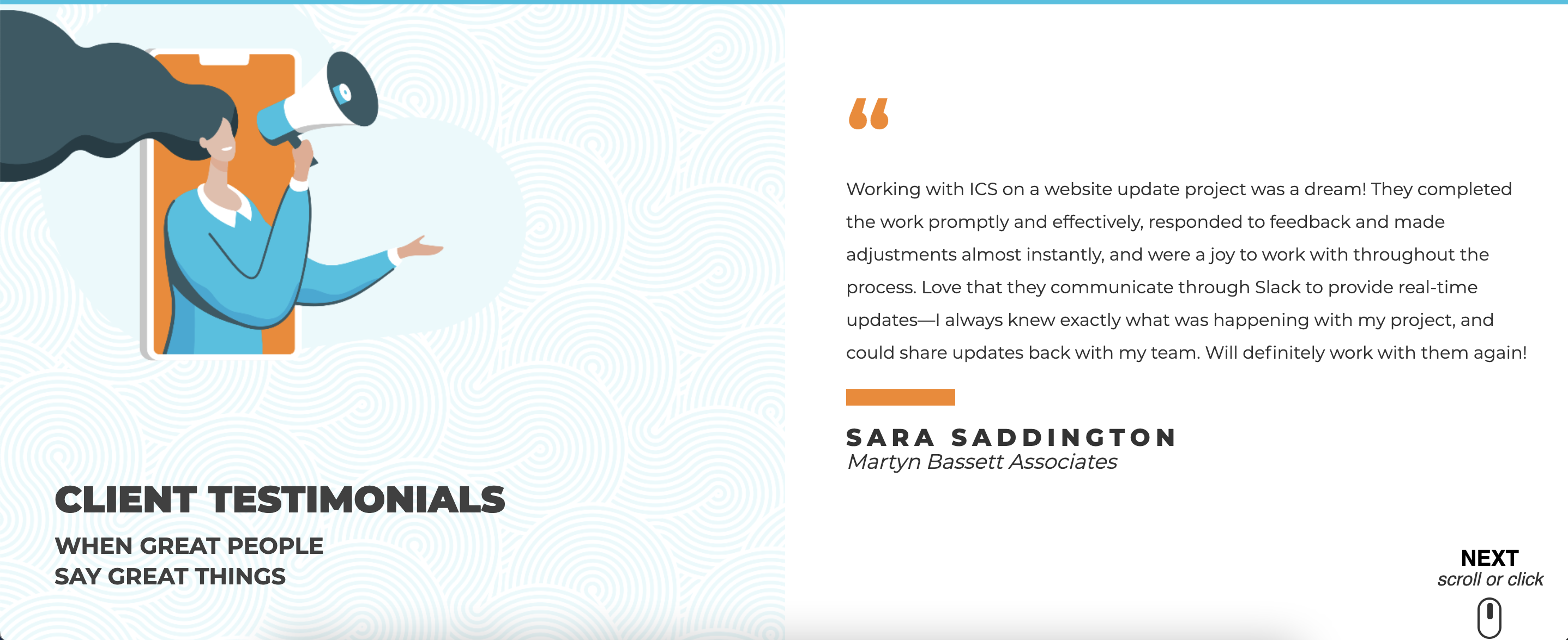 Don't be afraid of a negative review, in fact learn how to handle them here. It's shown that sites with negative reviews have a positive effect by making the product feel authentic and not censored by the owner. Forward-thinking e-commerce sites should be using reviews as user-generated content to drive social proof and encourage raving fans.
Promotions
Using promotions throughout your site is a great way to increase sales. When the customer feels they are getting a deal, it motivates them to take action not only buy more but spend more time searching the site.
Having the ability to add an exit intent promotion, pop up box or dropdown banner based on the users activity should be a must for all e-commerce platforms.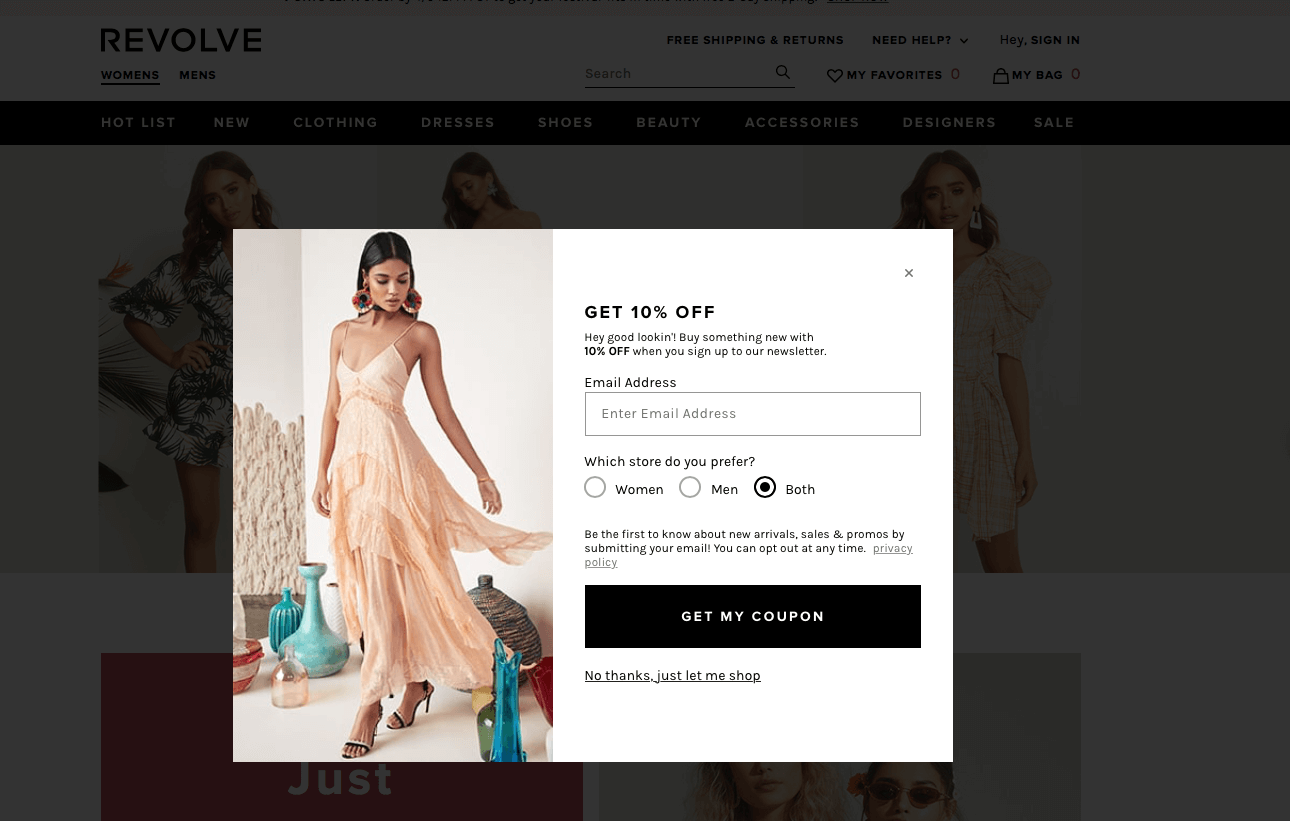 Related Items
Related items is a great tool for upselling your customers. Like that pair of pants? Well, we have a shirt and hat that match perfectly with it for only another $90. When you see phrases like, "you might like this" or "people who bought this item also bought" it creates curiosity and excitement.

More importantly you're creating a feeling for your customer that you understand them, they know what I like and they are creating suggestions based on my interests or desires.
Abandoned Cart Notifications
Have you ever went shopping on a site, put the item in your cart but didn't make that purchase? Suddenly you get an email an email saying "Hey you left this item in your cart!"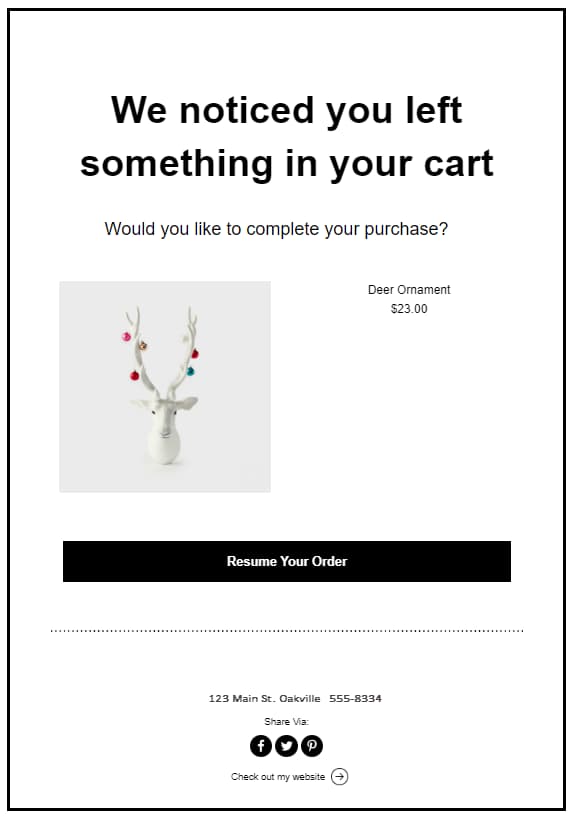 These are being done through abandoned cart notifications. An abandoned cart is a series of follow-up emails sent to someone who didn't quite finish the buying process. These are created to entice people to come back. Abandoned cart notifications are highly effective and some stats show that people who enable these notifications can see a 15% increase in sale. You can get creative and even offer custom coupon codes too.
Advanced Security Features
This should really be at the top of the list but it often isn't. With more people selling and buying online there are now more people trying to find work arounds to hack and target insecure websites to take customer data. As an e-commerce store owner it's your responsibility to keep your customers information secure.
Here are a few must have's when thinking about e-commerce security.
SSL certificate: "An SSL certificate is a type of digital certificate that provides authentication for a website and enables an encrypted connection. These certificates communicate to the client that the web service host demonstrated ownership of the domain to the certificate authority at the time of certificate issuance." - Norton

Privacy Policy: "A Privacy Policy is a statement or a legal document that states how a company or website collects, handles and processes data of its customers and visitors. It explicitly describes whether that information is kept confidential, or is shared with or sold to third parties." - PrivacyPolicies.com

Two-factor Authentication: "With 2-factor authentication, an extra layer of security is added to your account to prevent someone from logging in, even if they have your password. This extra security measure requires you to verify your identity using a randomized 6-digit code we'll send you each time you attempt to log in." - Fidelity

Firewalls: "A firewall is a system designed to prevent unauthorized access to or from a private network. You can implement a firewall in either hardware or software form, or a combination of both. Firewalls prevent unauthorized internet users from accessing private networks connected to the internet, especially intranets." - Indiana University
The TakeAway
These e-commerce must-have's don't end here. There is a huge list of other features that you should have when starting to sell online but if we listed them all you'd never read the whole blog! The real takeaway is to ensure that you do proper research on all of the different platforms you are considering before jumping into one. What might work for your friend who sell's online, might not work for you.