Art, designs and storytelling. To me, this brings an emotional connection. When you think about telling your brand story and why you do what you do, it becomes a big challenge. But with tech constantly evolving, you can now enable your fans to use branded augmented reality filters as long as they follow you.

So why is this important?

Ideas become reality when they are communicated effectively. Face filters, branded images and GIF's can help your audience connect to you and your business. This results in more engagement, purchases and reaching any other goals you are looking to achieve with Instagram marketing.
Facebook has just released the latest tech in augment reality with their platform Spark AR Studio. Spark has released new features that allows you to break a project down into small reusable chunks called "Blocks." You can use Blocks to better organize your project, or you can create Blocks to help jump start your next project. An example would be using these Blocks to become available for people who follow you on Instagram in the form of filters. These can then be used in their stories and posts.
Imagine if you are the owner of a fashion brand that sold really cool sunglasses, Your creative team can use Spark AR to create custom blocks that are available to your followers. This means if I followed your company any Blocks that you have created for your brand are now available to me to use in my filters section stories and posts.
Working on your next Social Media Campaign?
Want to get the most post engagement possible? Download our 2019 Social Media Playbook now!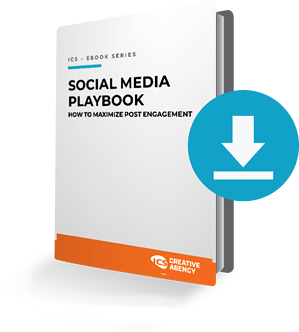 Later, recently released a blog profiling Adidas and a campaign they created by using custom AR filters available to those that followed their account. They chose to create a filter that has a vintage look that you would normally see with a picture taken by an old Polaroid. Totally on point with whats popular in advertising right now.
"Businesses stand to gain tons of new followers by creating highly shareable AR effects for Instagram Stories."
- Later Media
So how can you use it for your business? Here are five ways to make a splash on Instagram.
Show Your Design Skills - In an already competitive space, showing what skills and talent you have as a designer through a custom AR filter is just another way to elevate you above the competition.
Showcase your products - Having an filter that can give your products an upper hand in the competition is important, think big like Adidas.
Promote Events - Take it one step further from the branded geo-filters

SnapChat

allows businesses to purchase for a short period of time and create
Promote Your City - Create a filter around the city you live in. This will allow other people who live in your area to use the filter as well.
Want some more tips on Instagram? Check out our blog on our how to get more Instagram followers.