COVID:19 has brought a lot of change into the world and with the experts stating there will likely be a second wave in the Fall or sooner; let's look at the positive from this - we are given a second chance to prepare.
Many businesses were forced to change drastically in order to adapt and survive. Now is a good time to take note of how effective your team and business was while working remote. If there is going to be a second wave, now is the time to plan.
Here are a few things any business can do to help prepare for a potential second wave.
Improve Communication
Every business needs to have good communication in order to succeed, that doesn't just mean internally but also with your customer base. Giving your customers multiple ways to connect with you is important since not everyone wants to pick up a phone. Having various options like a website chat, Facebook Group and using Zoom or Microsoft Teams are just a few ways to bridge the gap of face to face communication.
At ICS, we use Slack to help manage customer workflow, HR, accounting, management and just increase overall efficiency in the workplace. We've helped other companies implement Slack into their day to day operations and have seen a huge increase in efficiency. No longer are messages or files getting lost in emails.
Start using a CRM
There are very few businesses that can't benefit from a customer relationship management (CRM) tool in my opinion. A CRM creates organization, efficiency and value. By recording conversations of all customers and prospects A CRM acts as a timeline for your customers buying journey with all of your conversations, files, phone calls, notes and even proposals in one place. This allows your team to have a central access point to get an inside look at every part of the company. This is also important for a knowledge transfer when an employee joins or exits your team. No longer do you need to try and learn everything they know about a specific customer, all of the data is there.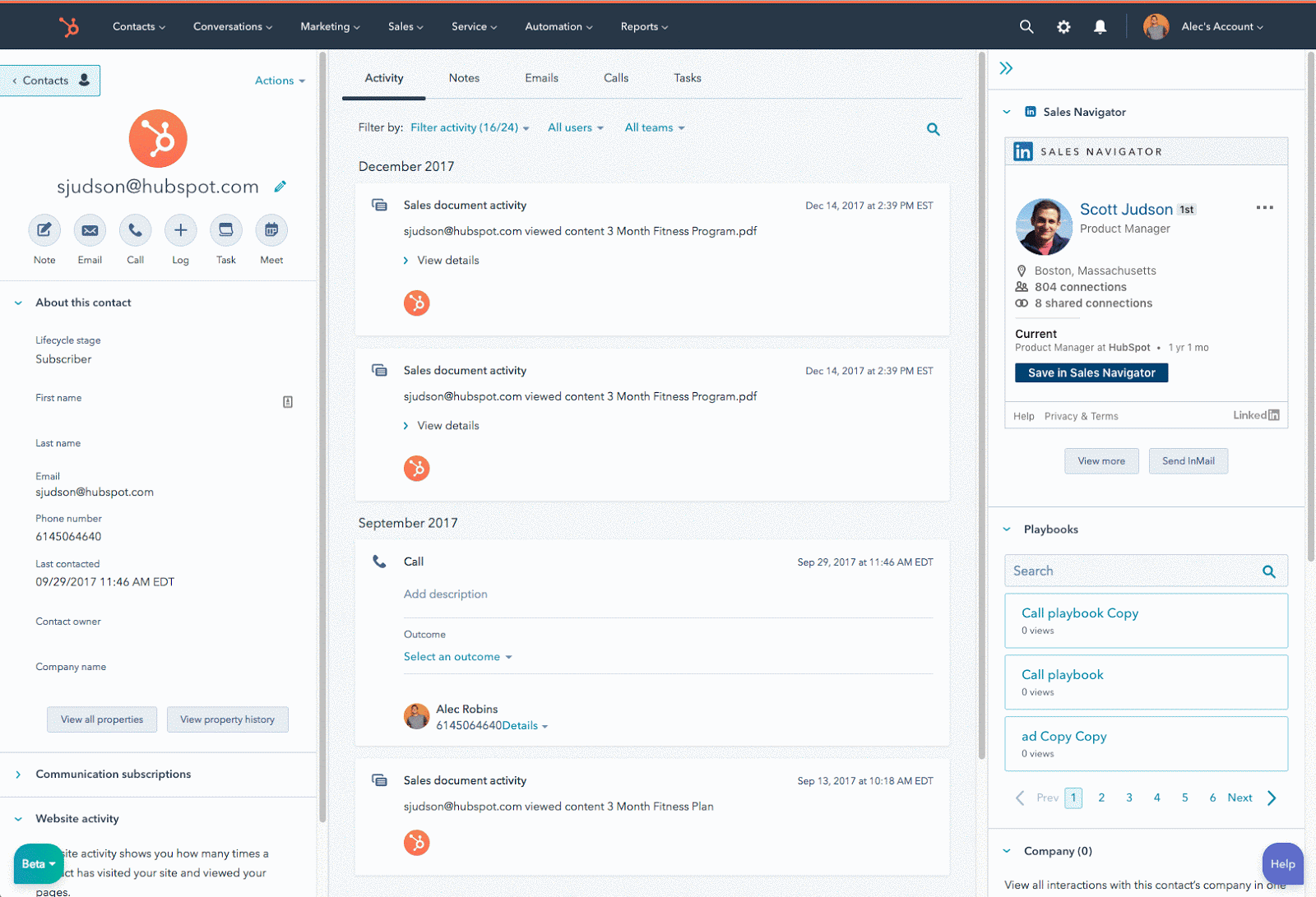 There are a ton of great CRM's out there. Internally we use HubSpot and recommend it. Even their free version is better than most paid CRM's in our opinion - Zoho, Salesforce, ZenDesk and Keap are all great options too.
START SELLING ONLINE
If you aren't selling online yet, there is no better time to do so. COVID:19 has fast tracked businesses to realize that having an online presence is necessary. It can reduce costs and also create a unique buying experience you didn't have before with your customers. Although Atlantic Canada as a whole is behind in terms of digital marketing (read this blog with the facts) we have been forced to adapt in order to survive.


We are seeing big brands like Costco and Walmart ensure small markets like Saint John become adapters of delivery services like InstaCart and Skip the Dishes to help businesses survive. Local businesses are becoming creative with social campaigns to push online sales even if that means they deliver their product themselves. See Rogue Coffee below.
Keep Your Google My Business Up To Date
Ensuring that your Google profile is up to date with accurate hours is important for any business. Google My Business is a free service that is widely used; be sure to keep your hours up to date, let people know if your physical space is open or if you are working remotely to avoid any negative experiences. This should also carry over to your social media accounts. Remember that people will choose how to engage with you in a way that is convenient for them, so what you post in Google should reflect in Facebook, Instagram and any other social media platforms you're active on.

Don't have a Google My Business account? Here's how you can set up a Google My Business page.

Move your files into the cloud
I am always surprised to hear that businesses aren't using cloud storage systems. At ICS we've been using cloud storage since day one with multiple back ups in multiple locations but having a system like Google Drive, DropBox or BOX set up for your company allows everyone access to important files.

These software solutions are very affordable and are easy to set up. We've used them all, and landed on a combination of BOX and Google Drive.
Do Your Best To Be Mentally Prepared
A business can do its best to be prepared in terms of operations but as we found out during the first wave the toughest part might be the mental toll Covid can take on you. Continuously talking to your staff to see what they are feeling during the process is not only important for them but for you as an owner.
Your staff can surprise you. Honest and open communication can reduce some of the stress you're feeling and make you realize that we truly are all in this together.